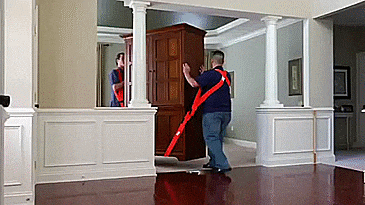 Features:
This cross-shaped belt needs to be used by two people ,depending on the length of the furniture.
After tying the two ends of the arm , you can safely move valuable items such as refrigerators, large screen color TVs,etc.
We all know that the refrigerator can't be tilted too much when moving, and things like big screen color TV can't be bumped.
So even if three or five people are present,it is difficult to operate and it is difficult to guarantee.
Therefore,in this case,the furniture carrying belt can exert its power.
The big thing that usually moves furniture appliances;
Because the weight or the item is accidentally slipped off the ground,it is easy to break things and even hurt yourself.
The benefit of this product is also to prevent these accidents from happening.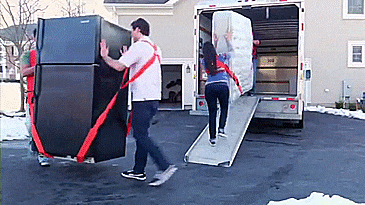 Description
One set includes :straps 2 auxiliary belts 2 metal buckles 4
Ribbon width : 4.5cm
Auxiliary belt length : 2.7 meters
Product weight: 346g
The order came for 2 weeks. The quality of the goods is excellent. The seams are even, the threads do not stick out anywhere, the quality of metal fittings is also good. The belts themselves are 50mm, strong. On the straps there are soft "rollers" for carrying hands. And attached pouch for easy storage. I recommend the product!